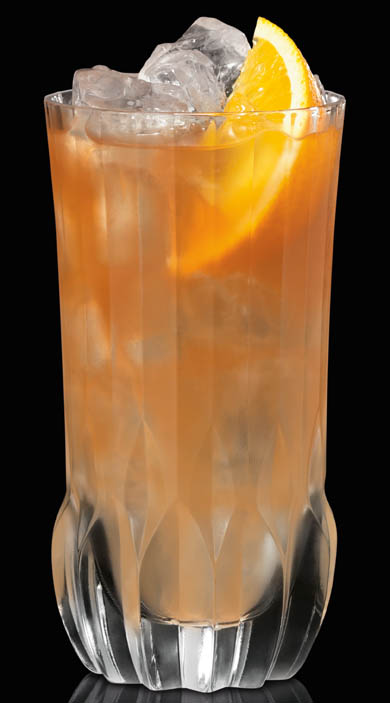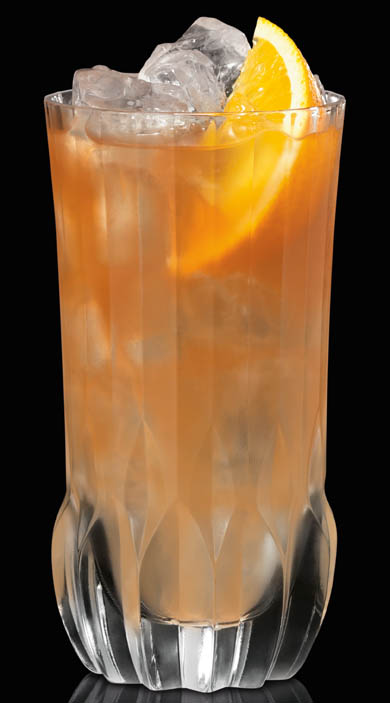 Añejo Highball
The Añejo Highball is the hip Caribbean cousin of the Moscow Mule. It was created by Dale DeGroff, one of the masters of modern mixology, as a tribute to the Cuban bartenders of the early 1900s.
---
INGREDIENT:
1 1/2 parts BACARDÍ 8 Años
1/2 part Orange Curaçao
1/2 part freshly squeezed lime juice
2 dashes Angostura® bitters
2 parts ginger beer

---
METHOD:
Fill a tall glass with ice cubes and then pour in the BACARDÍ 8 AÑOS, lime juice, Curaçao and bitters. Next, add two parts of ginger beer and give the mixture a good stir. Garnish with a wedge of orange.