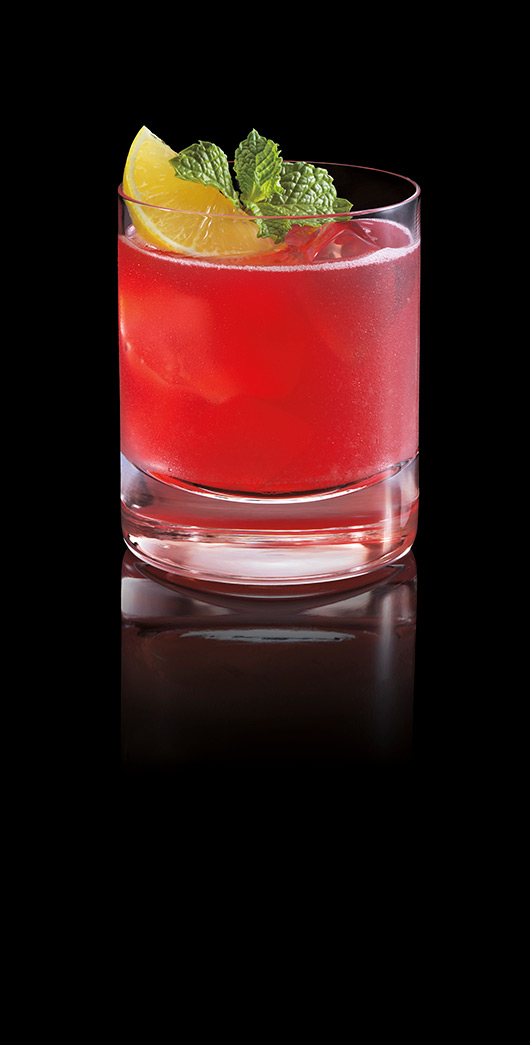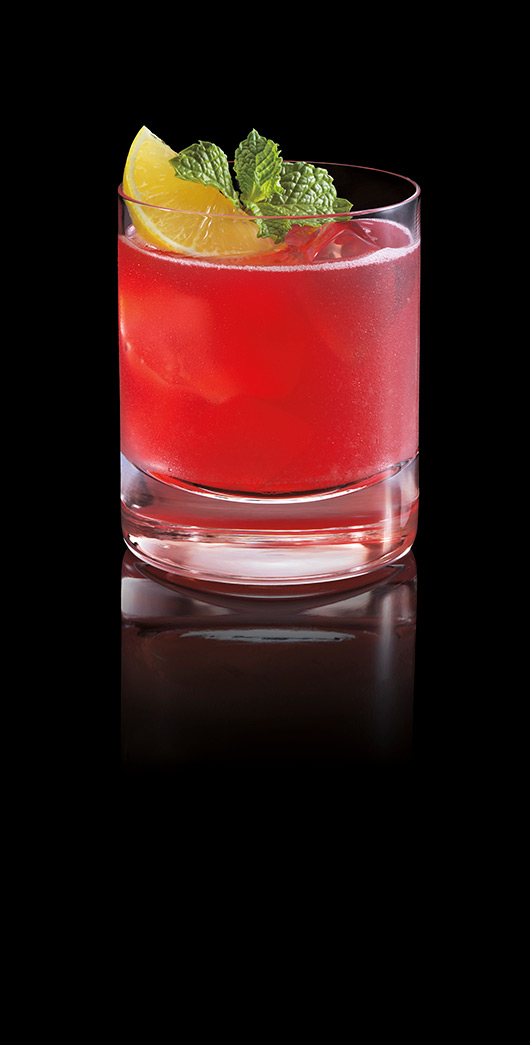 BACARDÍ Red Rum Punch
Serve this fruity, crowd-pleasing concoction of tart lemon and sweet, pulpy raspberry at your next summer party.
---
INGREDIENT:
¾ part BACARDÍ LIMÓN
¾ part BACARDÍ Raspberry rum
¾ part BACARDÍ Superior rum
½ part grenadine
2 parts sweet & sour mix
1 part cranberry juice

---
METHOD:
Pour all ingredients including garnishes into a punch bowl with a block of ice. Pour over single serve glass filled with ice. Garnish each single serve with a mint sprig and lemon wedge.