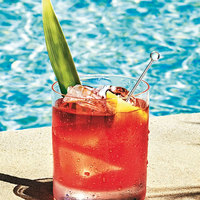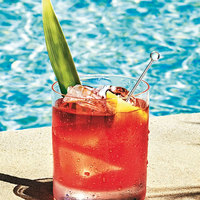 BACARDÍ Tiki Rum Punch
Sweet and sour notes of grapefruit are balanced by refreshing pineapple for the perfect summer cocktail.
---
INGREDIENT:
¼ part BACARDÍ Superior
¼ part BACARDÍ GRAPEFRUIT Rum
½ part grenadine
1 part pineapple juice
2 parts sweet & sour mix
½ part BACARDÍ Black rum

---
METHOD:
In a chilled punch bowl full of ice blocks, pour the BACARDÍ SUPERIOR, BACARDÍ GRAPEFRUIT, and BACARDÍ BLACK. Add the grenadine, pineapple juice, and sweet & sour mix. Stir well and garnish with a cut pineapple chunk. Serve with a ladle into individual glasses and top with a piece of pineapple and pineapple leaves.