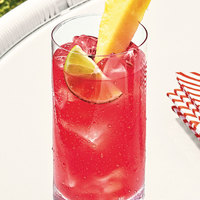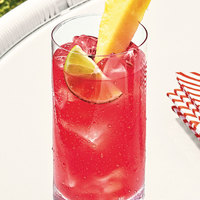 BACARDÍ Tropical Blend Rum Punch
A crowd-pleasing infusion of creamy coconut, tangy pineapple, and a splash of vibrant grenadine.
---
INGREDIENT:
1 part BACARDÍ LIMÓN
1 part BACARDÍ Coconut rum
¼ part grenadine
1 part pineapple juice
2 parts cranberry juice

---
METHOD:
Fill a punch bowl with ice blocks and pour in the BACARDÍ LIMÓN, BACARDÍ COCONUT, pineapple juice, and cranberry juice. Top with grenadine and stir to combine. Garnish the bowl with limes and pineapple wedges. Serve with a ladle and garnish the glasses with lime and pineapple wedges.