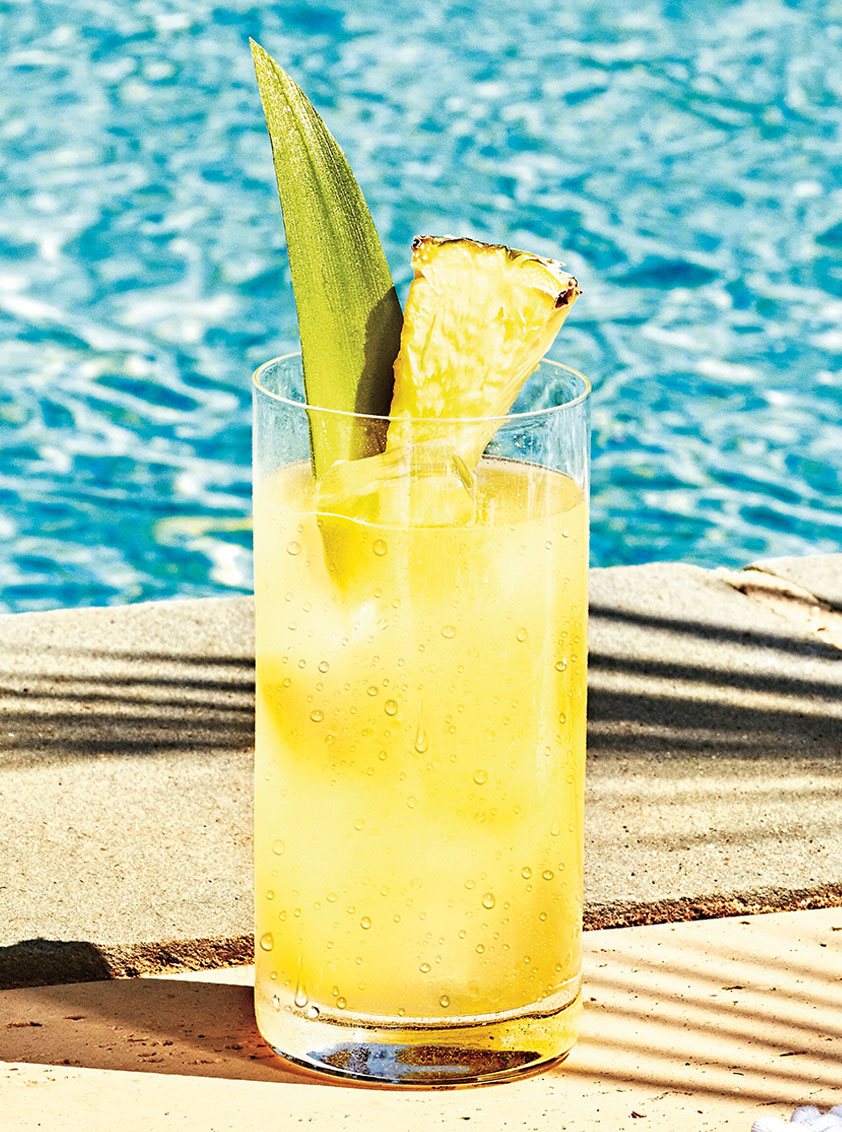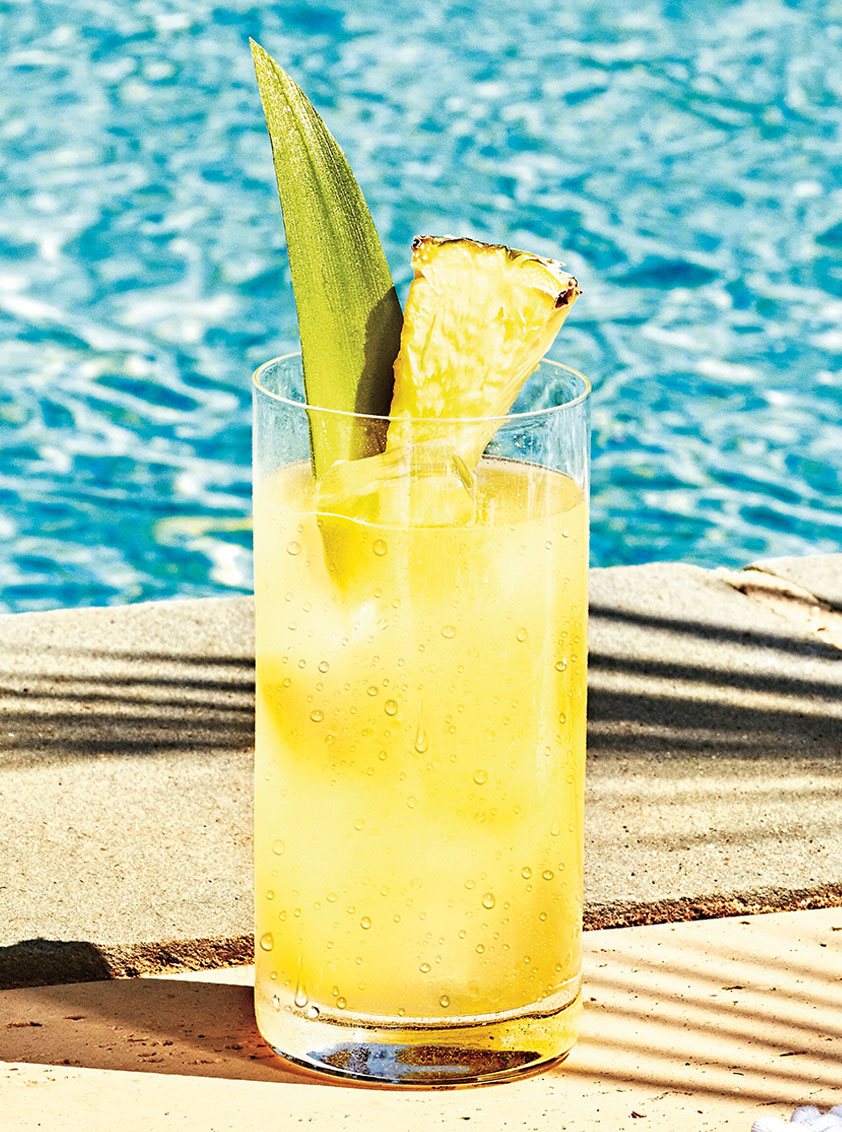 BACARDÍ Tropical Refresher
Sweet notes of pineapple are balanced by the refreshing flavor of fresh coconut for the perfect summer cocktail.
---
INGREDIENT:
3/4 part BACARDÍ SUPERIOR
3/4 part BACARDÍ COCONUT Rum
1 1/2 parts coconut water (Vita Coco)
1½ parts Pineapple juice
2 Lime Wedges

---
METHOD:
Fill a glass with ice and pour in the BACARDÍ Flavors, coconut water, and pineapple juice. Squeeze in the lime, gently stir, and then garnish the punch bowl with a pineapple wedge. Serve with a pineapple wedge and pineapple leaves.