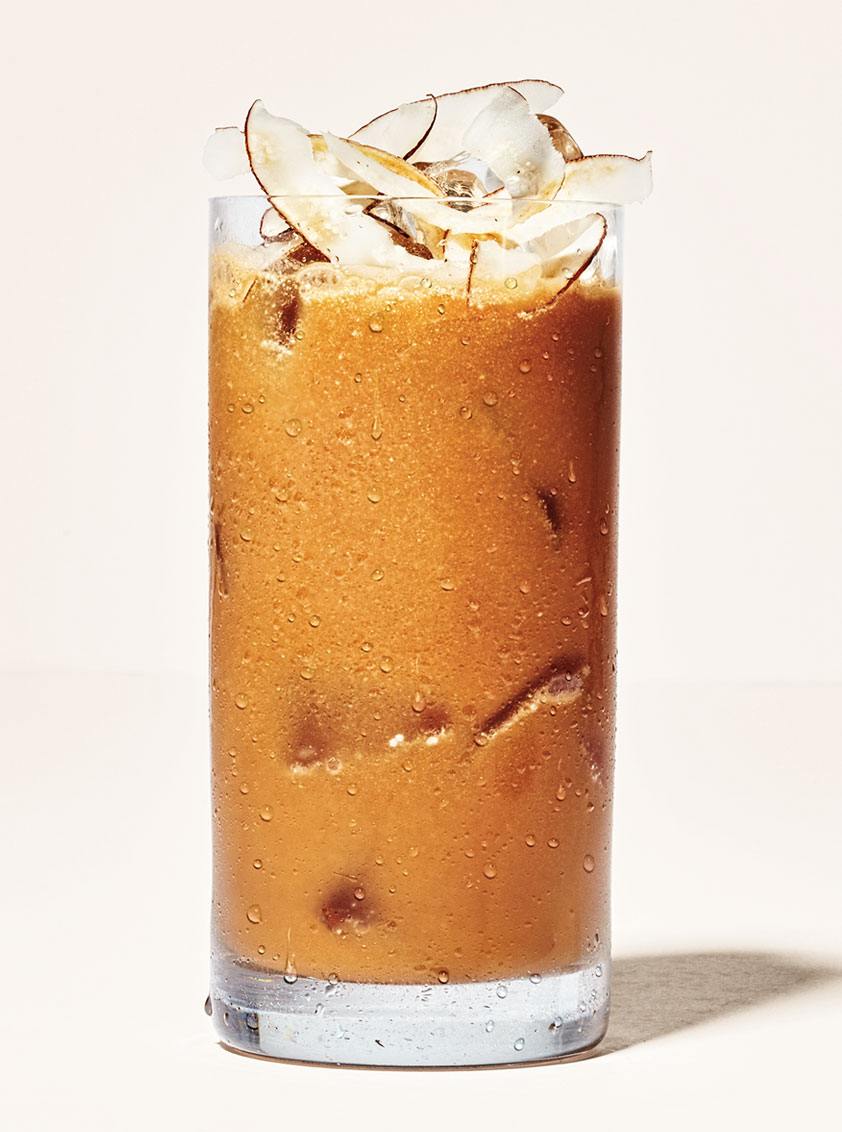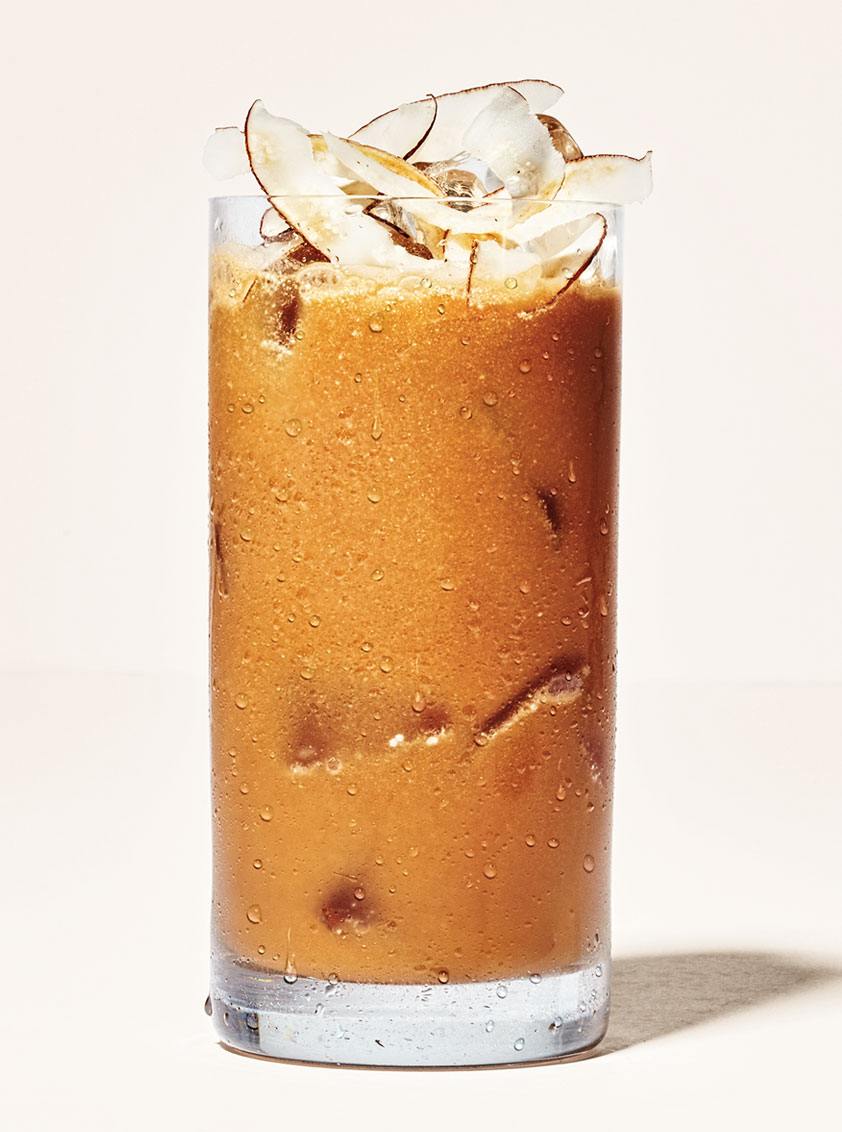 Bahama Mama
Rich, creamy coconut is complemented by a generous amount of dark cacao and Kahlua that will satisfy your craving for drinks and dessert.
---
INGREDIENT:
1 oz BACARDÍ 8 Rum
1 oz BACARDÍ Black rum
¾ oz Kahlua
¾ oz Crème De Cacao Dark
1 oz coconut milk
½ oz Maple Syrup

---
METHOD:
Pour all ingredients into a shaker full of ice. Strain into a highball glass, also filled with ice, and top with coconut flakes.