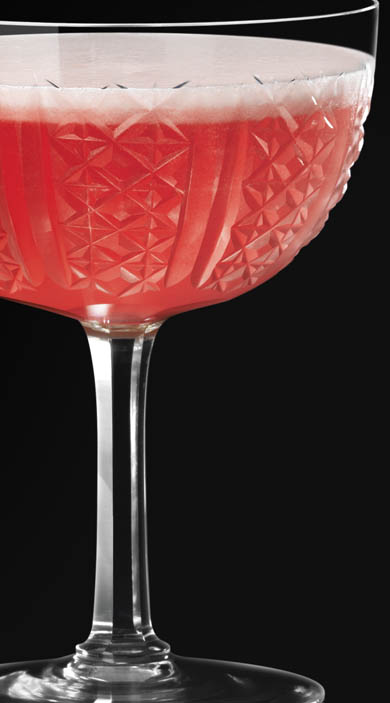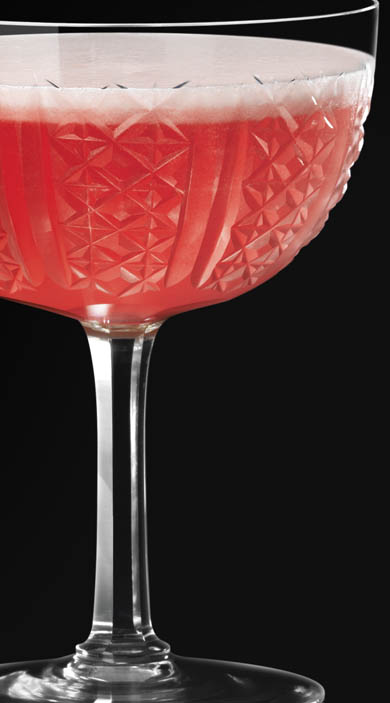 Commodore
The Commodore is a classic cocktail that is rich and delicious. It's named after a Commodore who belonged either to the New York or Larchmont Yacht Club. This is an adapted recipe from AC Crockett's 'Old Waldorf Bar Days' of 1931.
---
INGREDIENT:
2 parts BACARDÍ Superior rum
1 part freshly squeezed lemon juice
⅖ part pomegranate grenadine syrup
⅖ part raspberry syrup
1 ½ tsp fine white sugar (caster sugar)
1 fresh egg white
3 Raspberries

---
METHOD:
Pour the ingredients into a cocktail shaker filled with ice cubes and crushed ice. Then give it all a good, hard shake until the cocktail shaker is cold. Fine strain the mixture into a chilled glass.