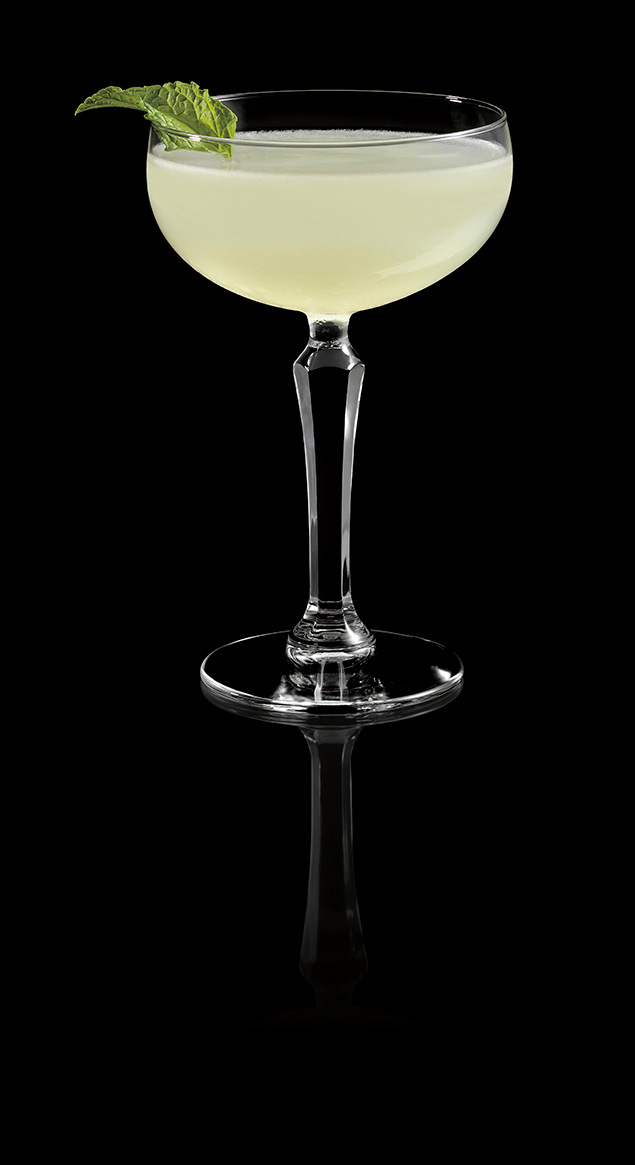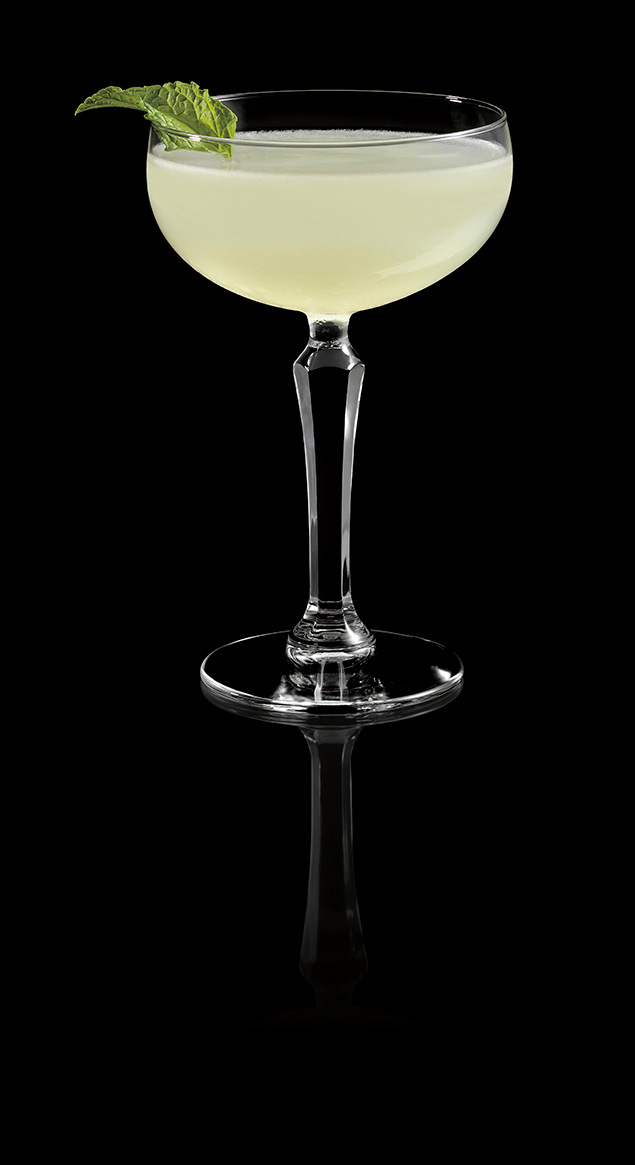 Daiquiri
---
INGREDIENT:
1 part freshly squeezed lime juice
2 parts BACARDÍ Superior rum
2 tsp Sugar

---
METHOD:
Place sugar and freshly pressed lime juice into a cocktail shaker and stir until the sugar has dissolved. Then pour in the BACARDÍ Superior rum and fill the shaker with half-cubed ice, followed by some half-crushed ice. Place the lid on the shaker and shake vigorously until thoroughly chilled. Finally, strain through a fine tea strainer into a chilled coupette. Garnish with a mint leaf.