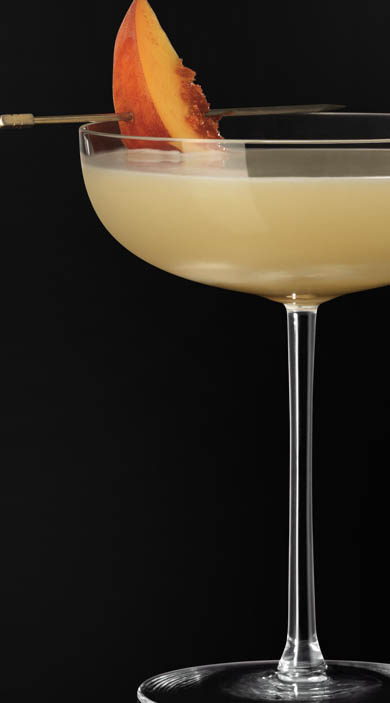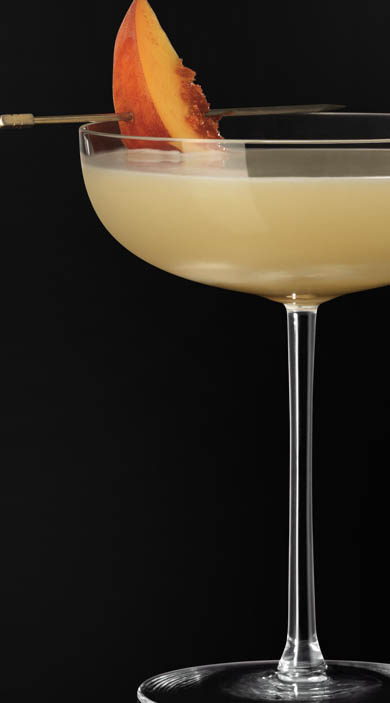 Epicurean
Created in the summer of 2008, this fresh-tasting cocktail features a slice of white peach.
---
INGREDIENT:
1 ½ parts BACARDÍ Superior rum
1 part LILLET® Blanc
⅕ part Cointreau
⅖ part fresh lemon juice
1 part peach purée
⅖ part sugar syrup

---
METHOD:
Pour all the ingredients into a cocktail shaker. Then add some ice cubes and give it a quick and vigorous shake. Fine strain the mixture into a chilled or frozen glass. Garnish it with the wedge of peach.