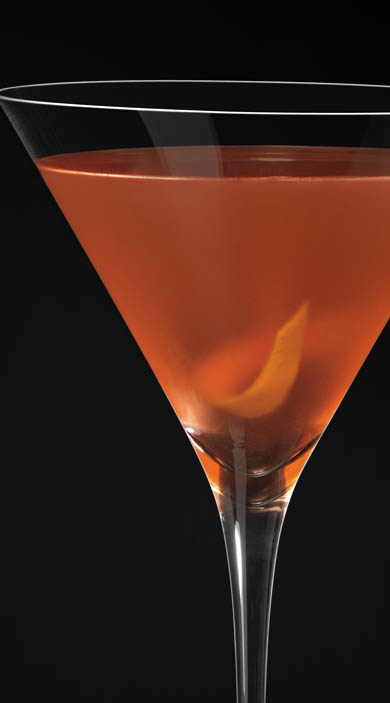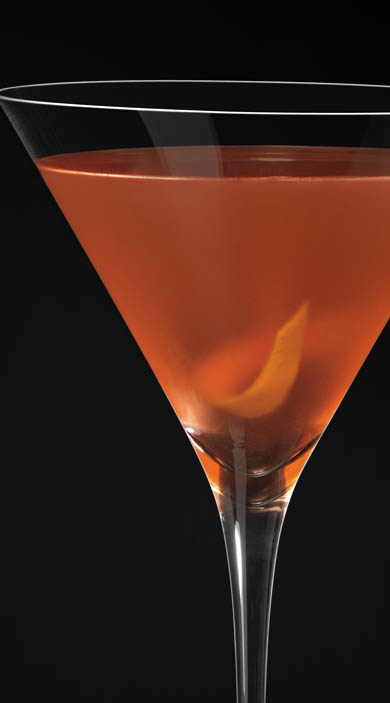 Flying Tigre Coctel
This classic cocktail is credited to an unnamed US marine captain serving in Santiago de Cuba in 1942. The recipe is taken from Esquire's 1949 'Handbook for Hosts'.
---
INGREDIENT:
⅕ part sugar syrup
1 ½ parts BACARDÍ Superior rum
⅘ part Bombay Sapphire® Gin
⅕ part pomegranate grenadine syrup
2 dashes Angostura® bitters

---
METHOD:
Pour all the ingredients into a cocktail shaker, add some ice cubes and shake briefly and vigorously. Fine strain the mixture into a chilled glass. Garnish with orange zest.