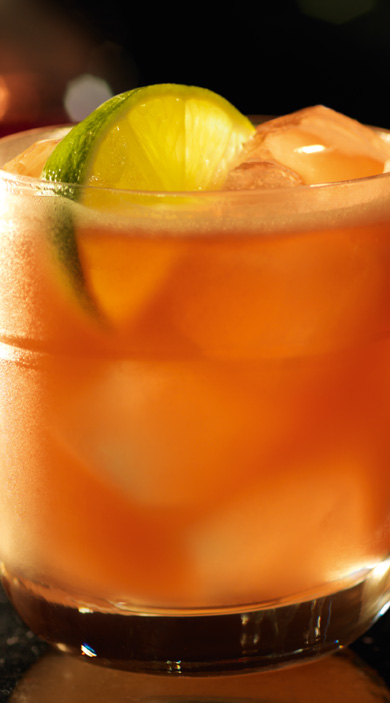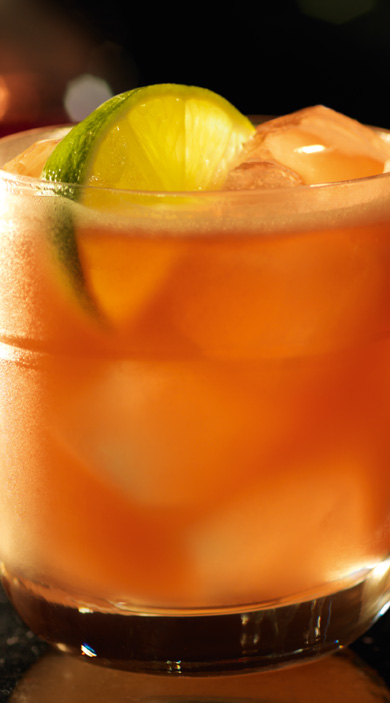 Jungle Bird
Created in 1978 in the Aviary Bar at the Kuala Lumpur Hilton, the Jungle Bird is as exotic as its name suggests. Look no further for a refreshing way to start the night.
---
INGREDIENT:
1 ½ parts BACARDÍ SELECT Rum
½ part Campari® or other 'Amaro' style spirit
1 part lime juice
1 part pineapple juice
½ part sugar syrup

---
METHOD:
Pour all of the ingredients into a cocktail shaker filled with ice. Then place the lid on the shaker and shake it vigorously. Strain into a glass filled with ice and then garnish with a lime wedge.