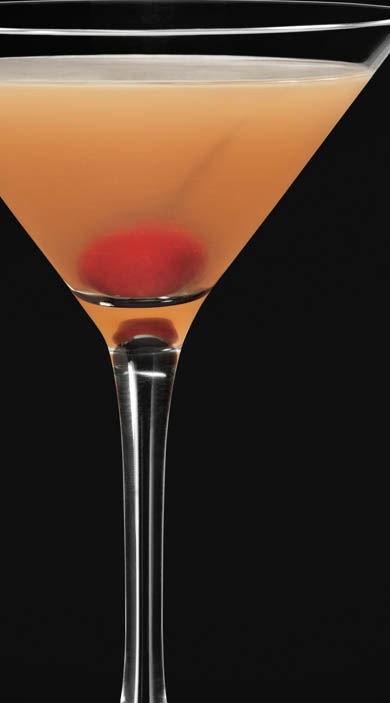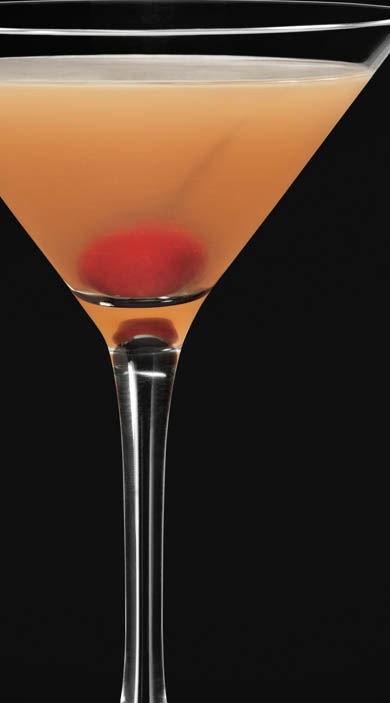 Mary Pickford
In the 1920s Douglas Fairbanks and Mary Pickford were Hollywood's favorite couple. While they were filming in Cuba with Charlie Chaplin, barman Fred Kaufman created this classic cocktail in her honor at the Hotel Nacional de Cuba.
---
INGREDIENT:
2 parts BACARDÍ Superior rum
1 part freshly pressed pineapple juice
2 - 3 pieces fresh pineapple chunks
¼ part pomegranate grenadine
⅕ part Maraschino liqueur
Preserved cherry or orange peel twist

---
METHOD:
Place the pineapple pieces into a cocktail shaker and press gently (with a spoon or muddler) to break them down. Pour in the rest of the ingredients, add some ice cubes and give it all a quick and vigorous shake. Fine strain the mixture into a chilled glass.