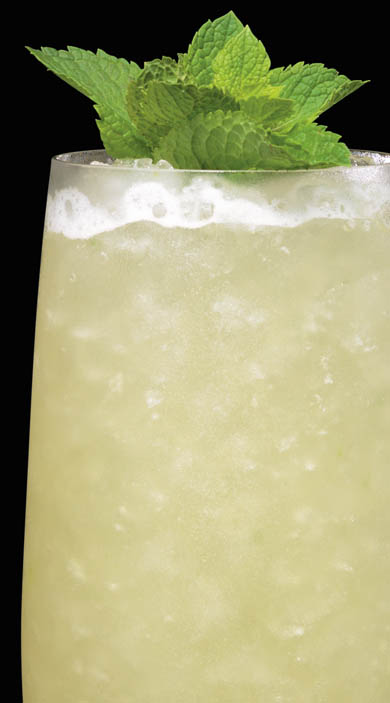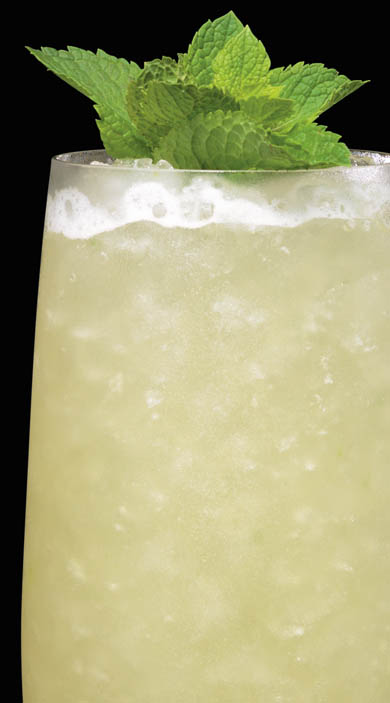 MISSIONARY'S DOWNFALL
A former 'prohibition bootlegger', Don the Beachcomber opened the first Polynesian Tiki-style restaurant in Hollywood in 1937. The restaurant was a magnet for movie stars and home to the Missionary's Downfall.
---
INGREDIENT:
1 1/2 parts BACARDÍ Superior Rum
1/2 part peach schnapps liqueur
1 part freshly squeezed lime juice
2 parts freshly pressed pineapple juice
1/2 part sugar syrup
12 fresh mint leaves

---
METHOD:
Pour the BACARDÍ SUPERIOR rum, peach schnapps liqueur, lime juice, pineapple juice and sugar syrup into a cocktail shaker, and then fill it with ice cubes. Give the mix a brief but vigorous shake. Then fine strain it into a glass filled with crushed ice. Garnish with the mint leaves.