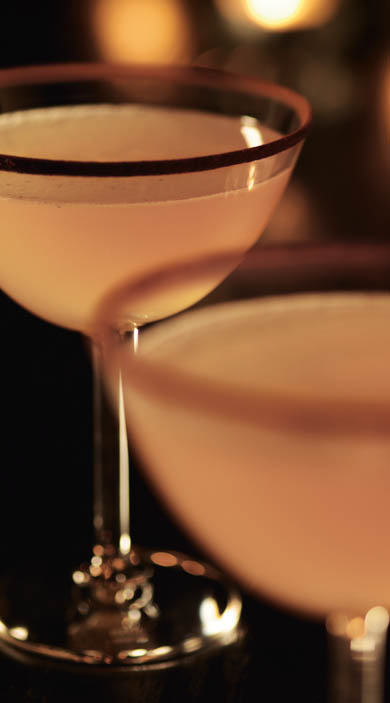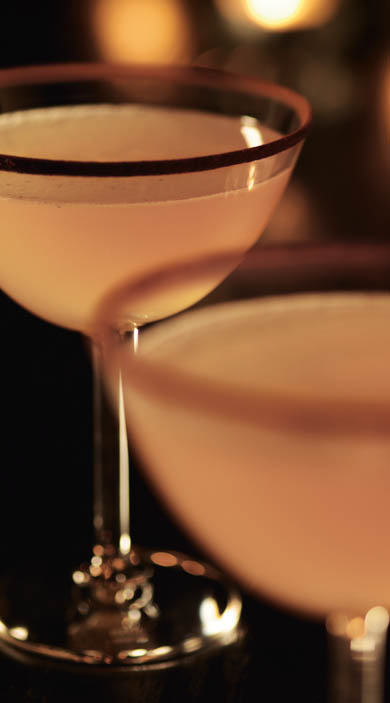 Mulata Daisy
The Mulata Daisy was the winner of the 2009 BACARDÍ Legacy Cocktail Competition in the United Kingdom. It's described as a 'modern interpretation of one the most classic of the BACARDÍ cocktails, the Daiquirí'.
---
INGREDIENT:
2 parts BACARDÍ Superior rum
1 part freshly squeezed lime juice
1 bar spoon caster sugar
1 bar spoon fennel seeds
½ part dark crème de cacao liqueur
1 part Galliano®
Garnish with a lime and cacao rim

---
METHOD:
Squeeze the lime juice into a cocktail shaker with the caster sugar and stir to dissolve the sugar. Add the fennel seeds and gently press with a muddler (or spoon) to crack and open the seeds. Pour in the crème de cacao and BACARDÍ SUPERIOR rum before shaking with ice cubes until the cocktail shaker is cold. Rub a lime wedge around the edge of the glass and carefully dip into dark cacao powder. Add the Galliano® liqueur to the serving glass and fine strain the drink over the top.