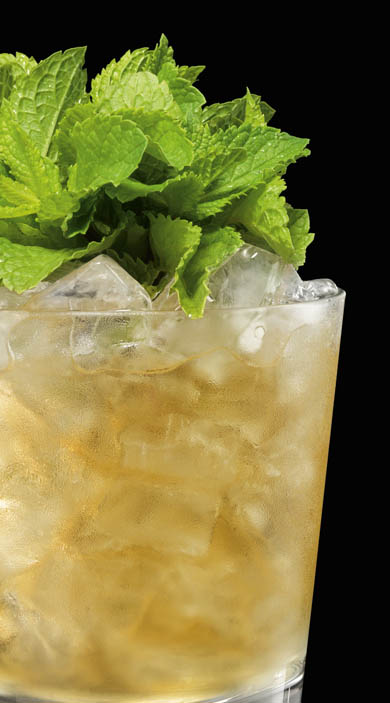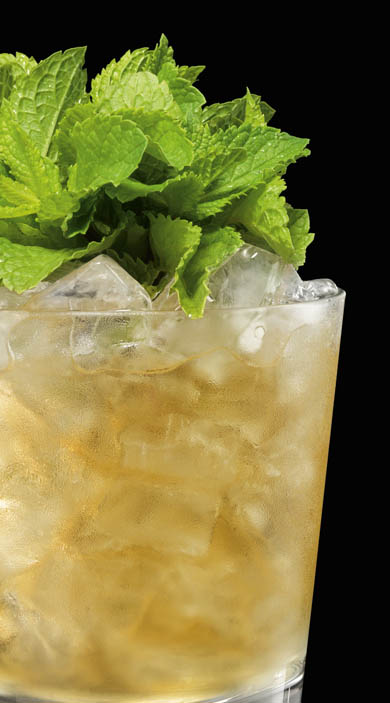 Rum Julep
Since 1938, it's been a tradition to enjoy a Mint Julep at the Kentucky Derby in Louisville. Traditionally made with good old Kentucky bourbon, you can't beat the flavor and smoothness added by substituting it for BACARDÍ 8 AÑOS rum.
---
INGREDIENT:
2 parts BACARDÍ 8 Años Rum
6 Mint Leaves
⅖ part sugar syrup
2 dashes peach bitters

---
METHOD:
Pour the sugar syrup, bitters and mint into a mixing glass and use the end of a bar spoon to gently press them together. Add ice cubes, pour in the BACARDÍ 8 AÑOS rum and give it a good stir. Next, strain into a serving glass with crushed ice using a Julep strainer (metal cocktail strainer). Stir again and top up with more crushed ice.Garnish with mint and serve with a napkin wrapped around the glass.