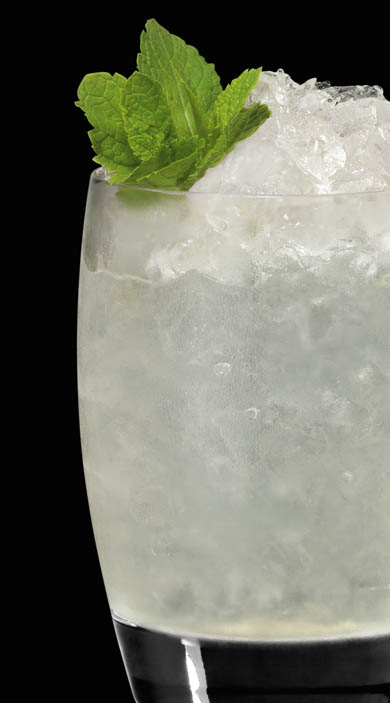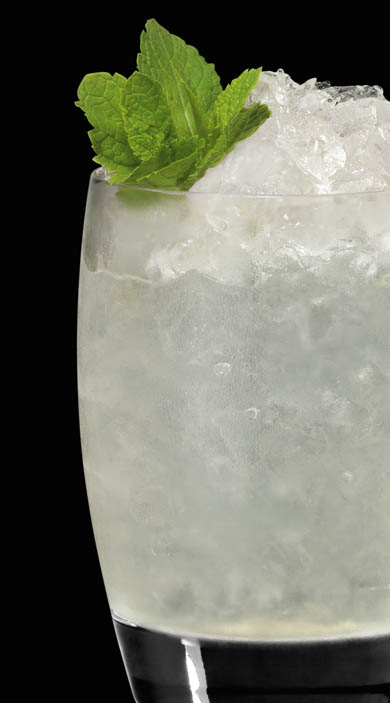 Rum Swizzle
Known as the national drink of Bermuda, rum Swizzles have been mentioned in literature since the mid 18th century. This version is borrowed from Davis Embury's 1948 classic 'The Fine Art of Mixing drinks'.
---
INGREDIENT:
2 parts BACARDÍ Superior rum
⅘ part freshly squeezed lemon juice
⅘ part Velvet Falernum liqueur
⅕ part sugar syrup

---
METHOD:
Pour the BACARDÍ SUPERIOR rum, lemon juice, Velvet Falernum liqueur and sugar syrup into a glass full of crushed ice. Next use a swizzle stick or a bar spoon to 'swizzle' the mixture around (place the stem of the spoon or stick between your palms and rub your hands back and forth to spin it in the glass). Serve it up with short straws.