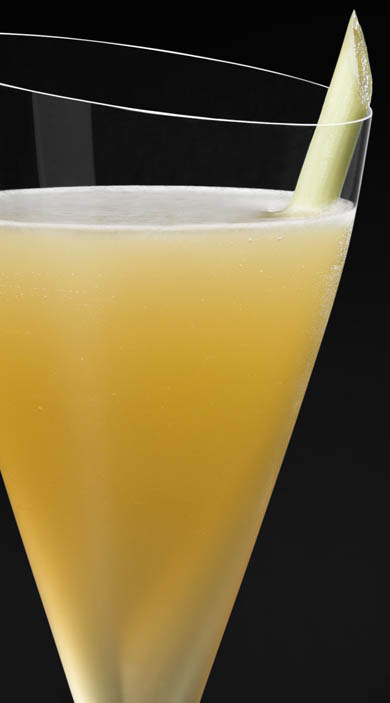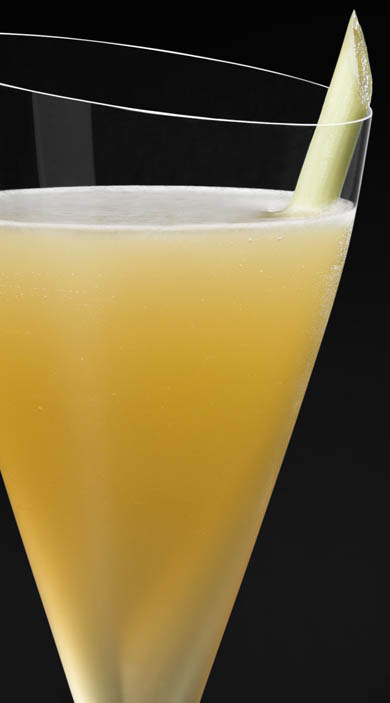 SALTAMONTES
Meaning grasshopper in Spanish, this cocktail was created by David Cordoba and inspired by a great time spent in Thailand. It's considered the perfect cocktail to drink after meals or on a romantic evening.
---
INGREDIENT:
1 2/5 part BACARDÍ 8 Años Rum
1/2 part Apricot brandy
1/5 part Yellow Chartreuse
1 fine sllice of fresh ginger
2/5 part orange blossom water
3/5 part freshly squeezed lime juice
1 piece lemongrass
1/2 red chilli

---
METHOD:
First crush the ginger, lemongrass and chilli together in a cocktail shaker. Next pour in the rest of the ingredients and add some ice cubes. Then give it a quick and vigorous shake. Fine strain the mixture into a chilled glass.