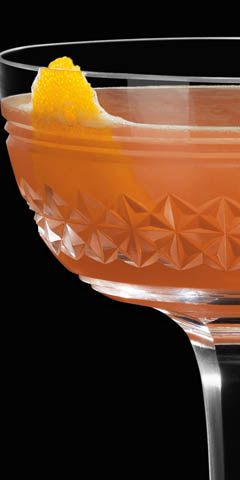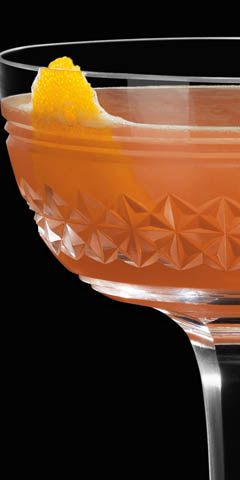 SANTIAGO
A.S. Crockett was the historian of the Waldorf-Astoria in New York. He wanted to resurrect the lost art of the cocktail amongst bartenders. This recipe for the Santiago is from his 1931 collection of pre-Prohibition drinks.
---
INGREDIENT:
2 parts BACARDÍ Superior rum
2 parts freshly squeezed orange juice
⅖ part pomegranate grenadine

---
METHOD:
Pour the ingredients into a cocktail shaker filled with ice cubes. Give it a quick and vigorous shake until the cocktail shaker is cold. Fine strain the mix into a chilled glass.