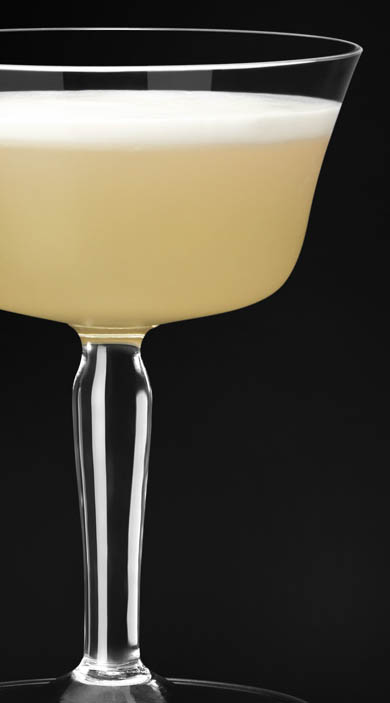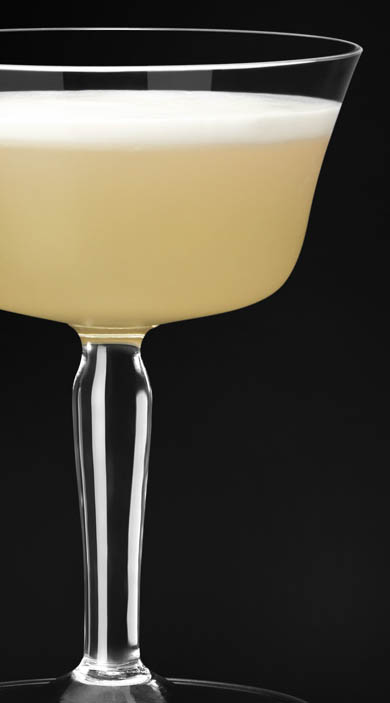 SNOW WHITE
The Snow White is pure and delicious, as the name implies. This recipe is from the 1953 edition of 'The Fine Art of Mixing Drinks' by David Embury. It's essentially a Daiquirí with a dash of pineapple and egg white.
---
INGREDIENT:
½ part freshly squeezed lime juice
⅖ part sugar syrup
2 parts BACARDÍ Superior rum
½ part freshly squeezed pineapple juice
1 fresh egg white

---
METHOD:
Pour the juice, syrup and egg white into a cocktail shaker and dry shake (without ice) to emulsify the egg white. Now fill the shaker with ice cubes and crushed ice and add the BACARDÍ SUPERIOR rum. Shake vigorously until the shaker is well frosted. Fine strain the mixture into a chilled glass.