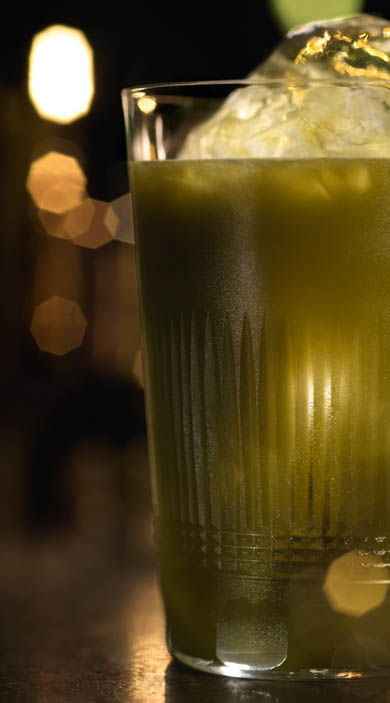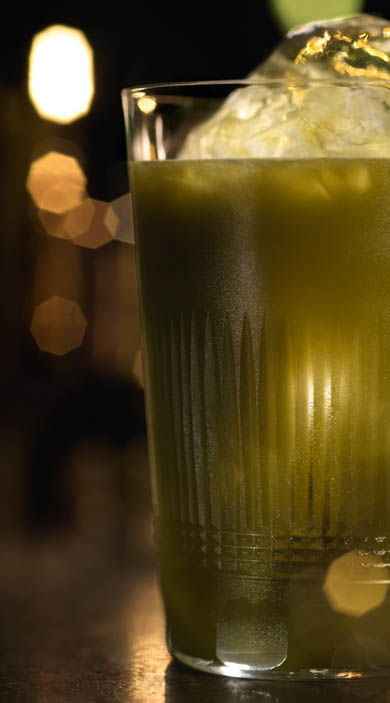 Speak Low
This recipe was created by Shingo Gokan of the Angel's Share bar in New York and won the second BACARDÍ Global Legacy Cocktail Competition in 2012. The drink is named after a famous jazz song by Kurt Weill and is evocative of Prohibition era America.
---
INGREDIENT:
2 parts BACARDÍ 8 Años Rum
¼ part Pedro Ximenez sherry Años
1 tsp matcha green tea powder

---
METHOD:
Add a teaspoon of Matcha green tea powder into a Japanese mixing bowl, or an alternative mixing bowl and pour in the BACARDÍ 8 AÑOS rum and Pedro Ximenez sherry. Whisk until thoroughly combined (or use a cocktail shaker with the spring from a hawthorne shaker - no ice). Fine strain the mix into a short glass filled with a large chunk of ice. Stir and serve.