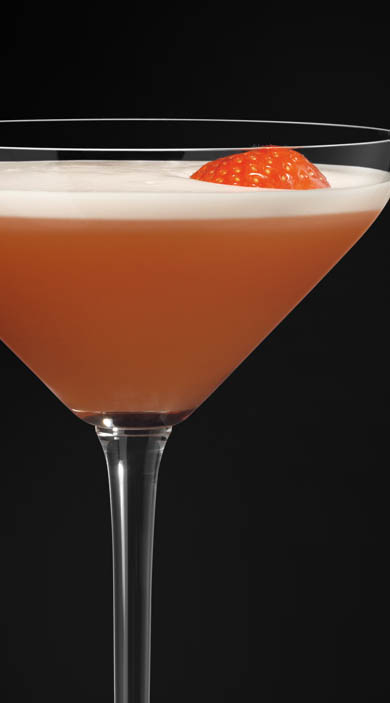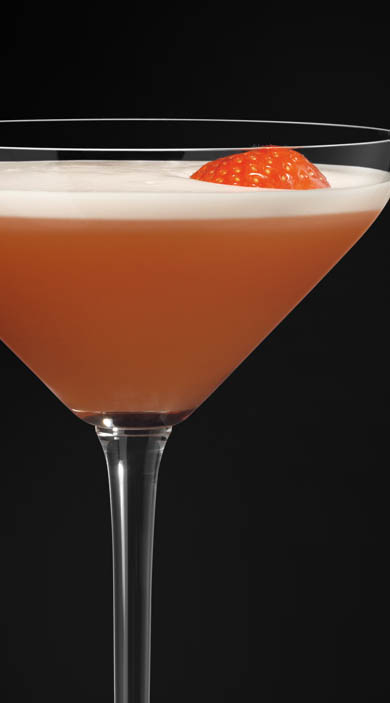 The Social Stigma
Originally called as 'The Bachelor', it was so popular with single women that it was renamed 'The Spinster'. One woman was so outraged she told the barman who created it that he might as well call it "The Social Stigma". So he did.
---
INGREDIENT:
1 part freshly squeezed lime juice
1 ½ parts BACARDÍ Superior rum
½ part Xante Pear & Cognac Liqueur
3 - 4 Strawberries
⅘ part vanilla syrup
1 fresh egg white

---
METHOD:
Place the strawberries into a cocktail shaker, and crush them lightly (using a muddler or bar spoon). Pour in the rest of the ingredients along with some ice cubes and give it a good, hard shake. Fine strain the mixture into a chilled glass.